The
Brass Angle Stop Valves
represent the epitome of efficient water flow control, providing a reliable and versatile solution for regulating water supply in residential and commercial plumbing systems. Crafted from high-quality brass, these valves are engineered to withstand the rigors of daily use while ensuring smooth and precise operation. In this article, we explore the significance of the Brass Angle Stop Valves, their exceptional features, and the indispensable role they play in safeguarding water supply and optimizing plumbing systems.
Precise Water Flow Regulation
The Brass Angle Stop Valves are designed with precision engineering, enabling users to precisely control the water flow to various fixtures and appliances in plumbing systems.
Durable Construction for Longevity
Crafted from high-quality brass, these valves exhibit exceptional durability and corrosion resistance, ensuring their longevity even under frequent usage.
Versatility in Plumbing Applications
The Brass Angle Stop Valves find extensive use in residential and commercial plumbing systems, providing an essential shut-off mechanism for toilets, faucets, sinks, and other water supply outlets.
Easy Installation and Maintenance
Featuring a user-friendly design, these valves are easy to install and maintain, simplifying plumbing tasks for homeowners and professionals alike.
Space-Saving Angle Design
The angled configuration of these stop valves allows them to fit neatly in tight spaces, making them an ideal choice for installations with limited clearance.
Efficient Leak Prevention
With a reliable sealing mechanism, the Brass Angle Stop Valves prevent leaks and drips, ensuring water conservation and minimizing potential water damage.
Emergency Shut-Off Capability
The stop valves' quick and secure shut-off capability allows users to promptly turn off the water supply during emergencies, preventing potential flooding incidents.
Corrosion Resistance for Potable Water
Constructed from brass, a material known for its resistance to corrosion, these valves are safe for use with potable water, providing clean and uncontaminated water supply.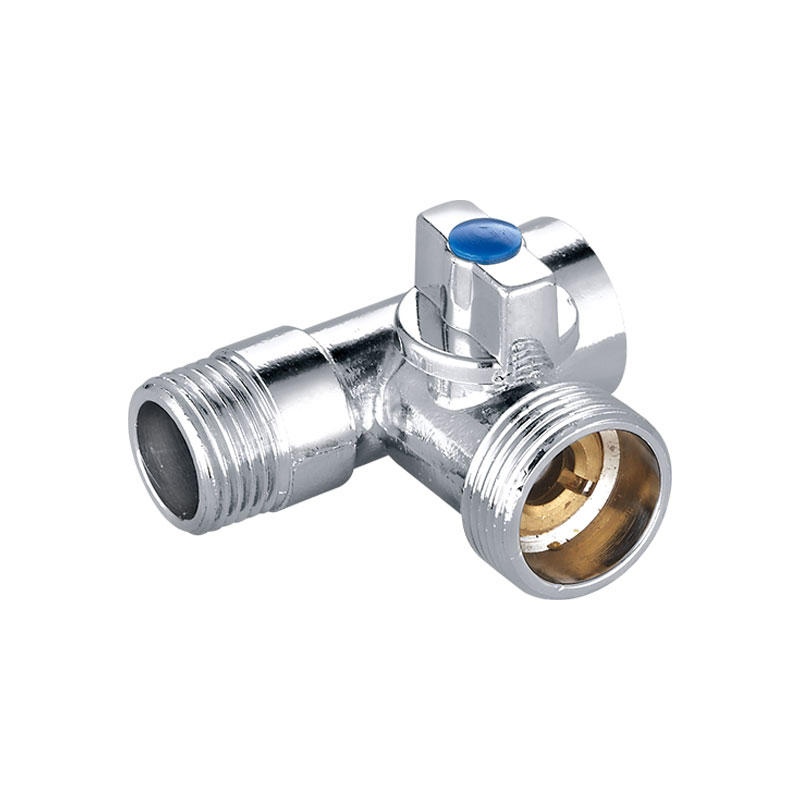 Timeless Aesthetic Appeal
The brass finish of these stop valves adds a touch of timeless elegance to plumbing installations, complementing both traditional and modern interior design themes.
Compliance with Industry Standards
The Brass Angle Stop Valves adhere to industry standards, guaranteeing their performance, safety, and compatibility with various plumbing systems.
The Brass Angle Stop Valves exemplify efficient water flow control and durability, providing a reliable shut-off mechanism for residential and commercial plumbing systems. Their precision engineering, space-saving design, and corrosion resistance make them a trusted asset for homeowners, plumbers, and building professionals seeking a seamless water supply solution. Embrace the precise water flow regulation provided by the Brass Angle Stop Valves and witness how they optimize plumbing systems, ensuring smooth operation and safeguarding against potential leaks and emergencies. As plumbing technology continues to advance, these dependable and resilient stop valves remain an indispensable component, delivering precision and peace of mind in the dynamic landscape of water flow management and conservation.